Clinical

Services for Organizations:
Partnering with Ramp Health

Our highly trained and experienced healthcare professionals collaborate with organizations to deliver the highest level of compassionate care to your people! Our customized programs are developed with rigorous clinical protocols and are designed to fulfill all needs of your organization.
Read More
In today's fast-paced world, clinical services for organizations play a crucial role in promoting and maintaining employees' health. As a front-runner in providing these services, Ramp Health is dedicated to delivering quality care for employees across numerous organizations. Our mission? To bridge the gap between health systems and organizations, ensuring that healthcare is not just a word but a reality for every individual.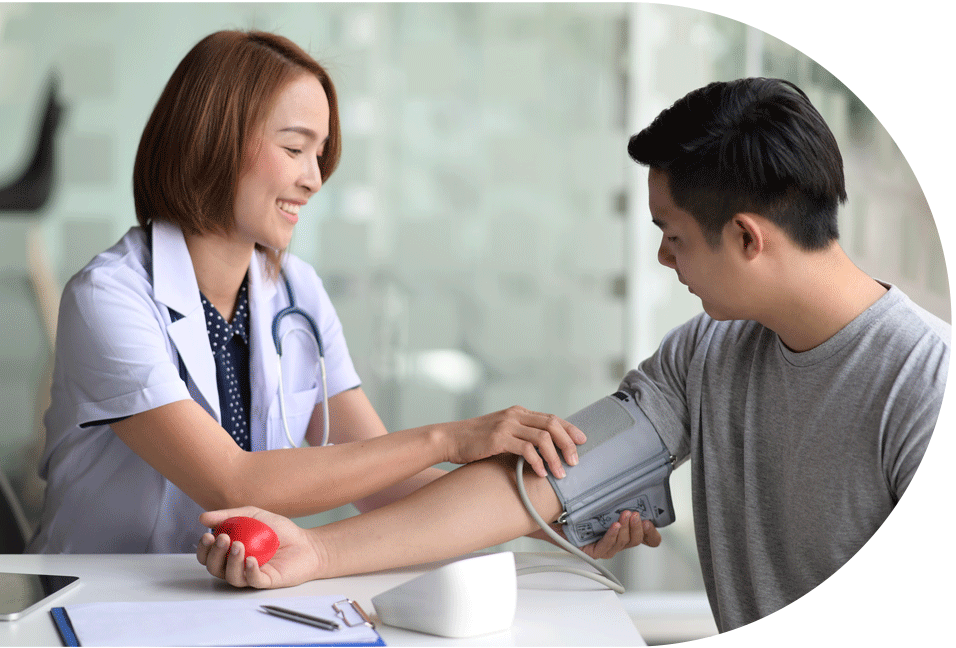 Health Screenings: Proactive Measures for Health
The screenings capture bloodwork, blood pressure, body composition and other metrics to establish a baseline health assessment and evaluate risks for a variety of health issues, many of which can be prevented through early detection and lifestyle changes. They also allow us to measure progress by comparing screening data over time.
Read More
An integral part of our clinical services includes comprehensive health screenings. These screenings serve as a proactive measure in identifying potential health issues that might be overlooked in day-to-day life. By detecting issues early, employees can take immediate action, leading to improved outcomes and overall health.
Bloodwork
Total lipid panel (TC/HDL/LDL/TRIG)

Blood glucose (A1C option)

Additional testing (TSH/PSA, etc.)
Biometrics
Manual blood pressure reading

Waist circumference

Body fat % through bioelectrical impedance

Measure weight + body mass index (BMI)
Results Review
Finger stick: results in 3 to 5 minutes

Venipuncture: results in 7 days
Our health screenings are different.
Simple, Efficient, Secure
Easy and convenient online scheduling
Branding and customization optional
Real-time individual and aggregate reporting
Not just a screening, it's an experience
Data from screenings are captured in our digital platform. Data can also be captured and shared with existing health platforms or other 3rd parties.
Information is also available to our Ramp Health, Registered Dietitians, and clinical staff to develop coaching and clinical wellness plans for each participant, refine the overall design of the program, and inform clients on the overall health status of their populations. 
Up to 44% fewer doctor or healthcare provider visits
Up to 45% fewer sick days away from the office
Up to 28% fewer unproductive workdays
Read More
Flu Shot Clinics are another service that distinguishes us from other vaccine vendors. We understand that vaccinations are a critical aspect of health services. Therefore, we arrange onsite flu shot clinics, ensuring your staff has easy access to vaccines and improving immunization rates within your organization.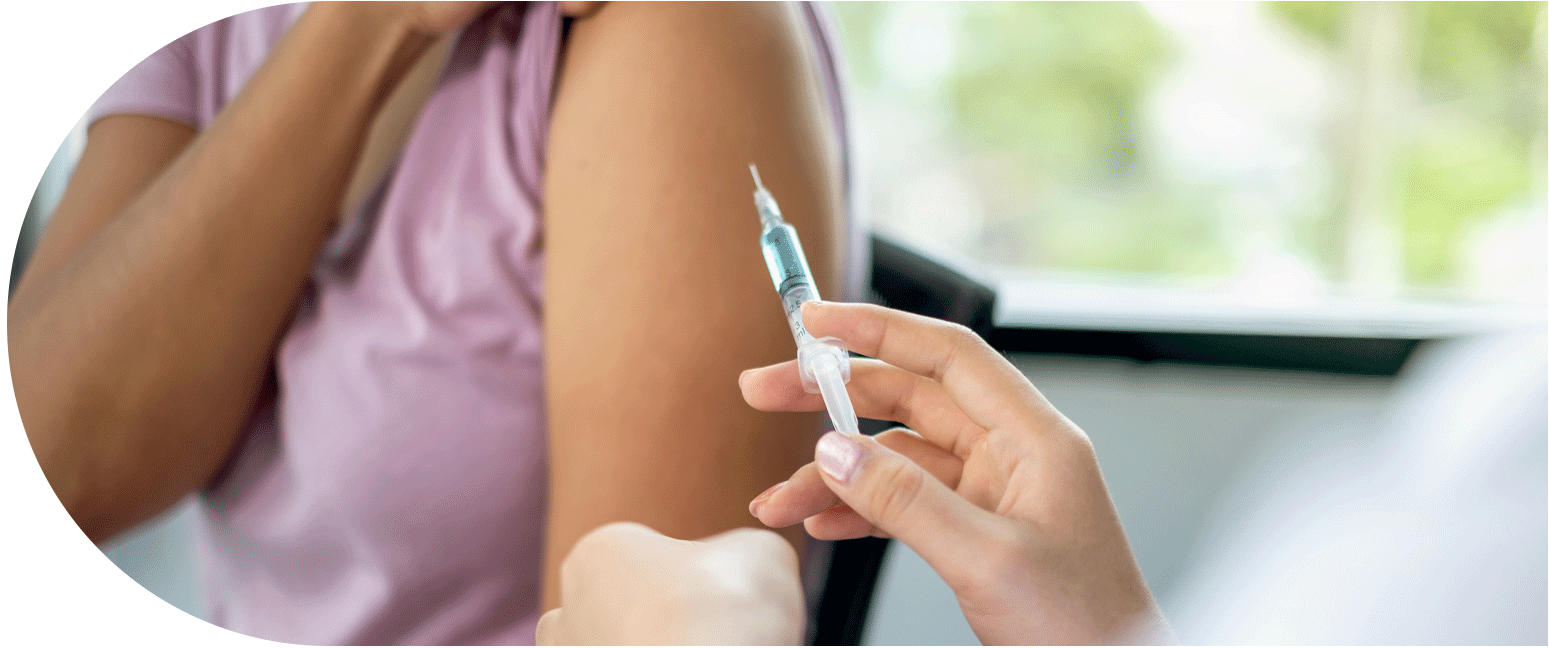 Turnkey and Flexible
Dedicated operations manager

Onsite, or mobile configurations

Customized promotional materials

Online registration and appointment system

Set-up, break-down, and waste removal

Accurate and timely reporting
Rapid Deployment
Network of 25,000+ healthcare staff

Coast to coast coverage

Available in as little as two weeks

Fast, friendly, start on time
Experienced Clinical Operations Team
Planned, operated, and managed millions of health screenings, and COVID-19 testing and vaccination sites

3,000,000+ tests administered

2,000,000+ health screenings completed

1,000,000+ vaccinations performed
We're Different than Vaccine Vendors: Our Holistic Approach
While vaccine vendors mainly focus on administering vaccines, at Ramp Health, we have a more holistic view. Our clinical services encompass a broader health system that includes screenings, primary care, immunization clinics, and more. Our multidisciplinary teams are well-versed in various fields, offering you comprehensive healthcare solutions under one roof.
Single Dose Quadrivalent Flu
(flu vaccine for those aged under 65 years)
High Dose Quadrivalent Flu
(flu vaccine for those aged 65 and older)
COVID-19 Primary Vaccine Series
COVID-19 Bivalent boosters
Routine vaccines
such as shingles and tetanus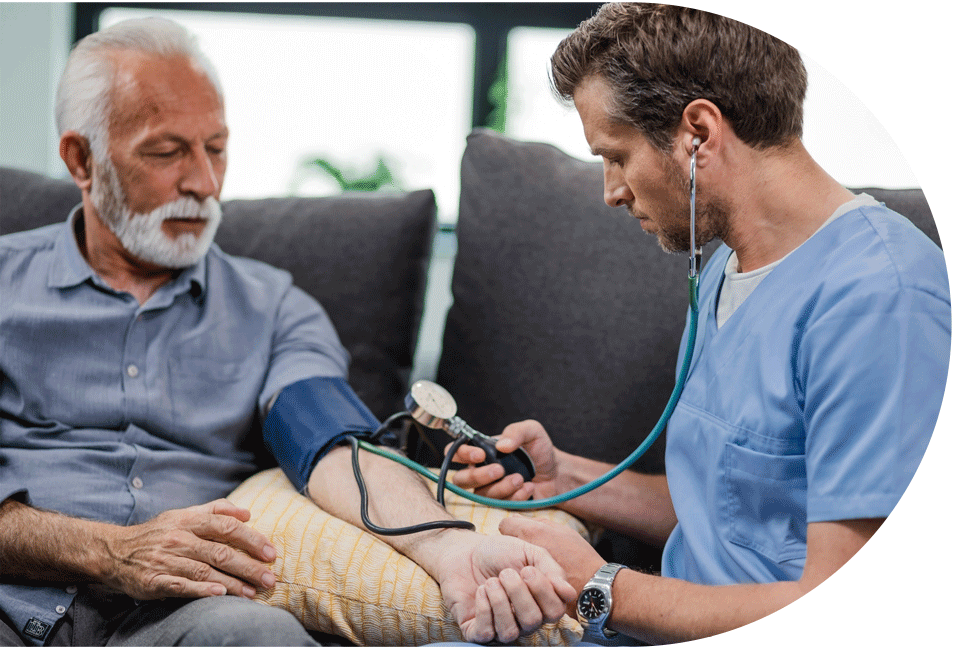 At the heart of our clinical services lies our commitment to primary care. We believe that every patient deserves quality care from physicians who can develop a personal connection with them. Our primary care services include physical examinations, preventive care, chronic disease management, and access to essential medications. Encourage and support participant adherence to treatment plans and refer to existing employer resources when necessary.
Care navigation
Specialty care referrals
Community resource referrals
Minor illness treatment
Emergency Response
Telehealth services
Organizations can save money, increase productivity, and improve overall workforce wellbeing by offering our condition management programs for those employees suffering from chronic conditions. Cardiovascular health, diabetes, obesity, pulmonary illnesses, behavioral health conditions, and musculoskeletal related injuries are generally the top cost drivers for most organizations. When you implement our condition management programs, we will ensure your population's health status is continually improved, costs less and is more productive.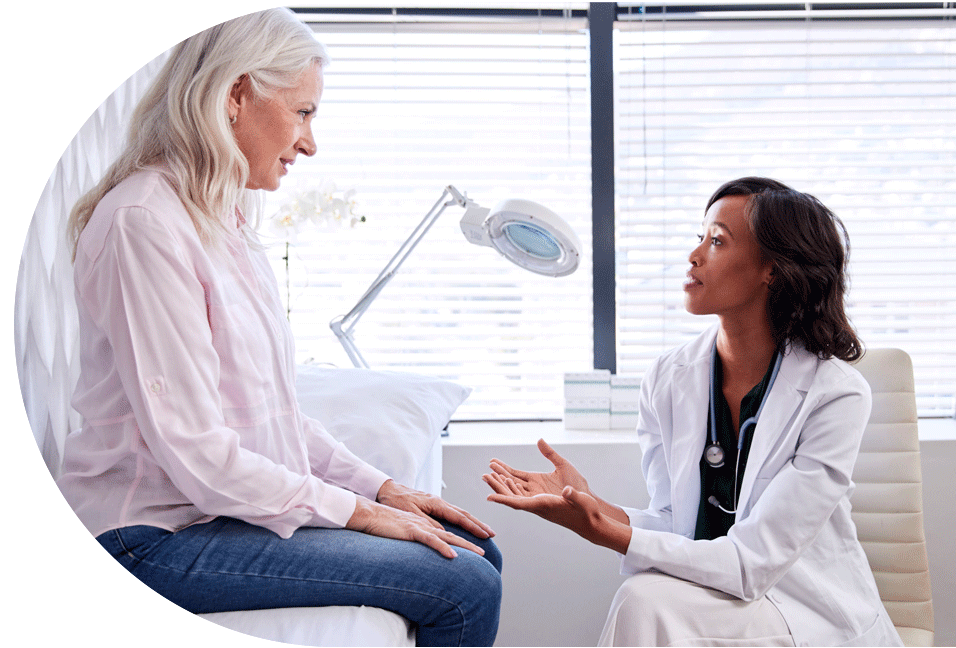 Personalized Approach
Our trained Clinicians, Wellness Coaches, and Registered Dietitians take the time to get to know each person's unique health situation and help them make positive changes. We help employees gain an understanding of the risks associated with their chronic illnesses and devise customized plans to improve their health. A thorough review of lifestyle, personal, and family health histories allows us to identify risk factors for disease and create a personalized action plan to make the necessary changes and achieve their goals. This personalized approach has been proven to not only improve health and reduce absenteeism, but also to increase productivity and cut costs.
Key Components of our Programs
Condition-Specific Education
Self-Care and Management Strategies
Dietary Planning and Physical Activity Goals
Medication Adherence to Close Gaps in Care
Lifestyle Modification and Ongoing Monitoring
Condition Management Programs
Cardiovascular Disease
Our program focuses on seven key health factors which have been proven to successfully combat cardiovascular disease; knowing your risk, nutrition, physical activity, managing stress, healthy weight, smoking cessation, and controlling diabetes.
Diabetes
Our diabetes prevention program coupled with our diabetes self-management, education, and support services offer a targeted and tiered approach to improve the patient experience, control costs, and enhance health outcomes.
Metabolic Syndrome
Our program focuses on six key health areas to address metabolic syndrome: Nutrition, Physical Activity, Stress Management, Quality Sleep, Healthy Weight, and Smoking Cessation to improve the patient experience, control costs, and enhance health outcomes.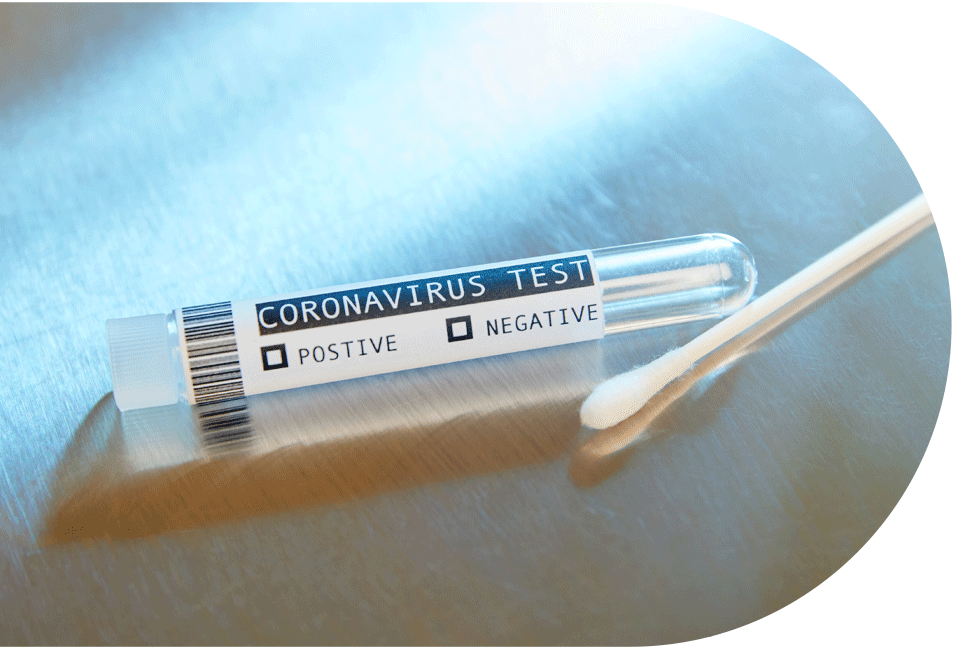 Emergencies are unpredictable, and it's our responsibility to ensure that your organization is prepared to handle them. Our emergency response services include the provision of onsite medical personnel and necessary equipment, ensuring swift and efficient care in critical situations.
Our expert-led healthcare and staffing solutions will help you maintain operations, minimize disruption, and come out on the other side stronger. With our comprehensive offerings, you'll have access to strategic and clinical consulting, proctoring services, screenings and testing, and care support for members who have been impacted. We can provide quick deployment and proactive support to ensure high-quality healthcare, even when community resources are limited. You can trust Ramp Health to help you protect your organization and/or your population.
Protecting Your Workforce
We are a national leader in emergency response, providing turnkey testing and vaccination services to states, federal agencies, municipalities, and private organizations.
We have administered over 2.5 million COVID-19 tests and over 500,000 COVID-19 vaccinations in large scale, smaller scale, fixed, semi-permanent, and mobile environments, including several public testing programs for the health departments of 10 states and 5 municipalities. Our expertise in rapid response testing was demonstrated through our work with FEMA, where we swiftly performed over 60,000 POC (point of care) tests in over 50 unique FEMA sites, often within 36-48 hours of receiving the call order. We are proud to have earned 8 highly rated Contract Performance Assessment Reports (CPARs) for our efforts.
What Our Clients Say
Wellness Coaches is a responsive contractor that provides very good resources, sound technical approaches, timely communication, and certified staff.
— Federal Emergency Management Agency (FEMA)
Our Rapid Response, Turnkey Testing Solution
We combine over 25,000 trained healthcare professionals, rigorous protocols, and technical expertise to provide:
State-of-the-Art Technology
Registration, authorization and consent management, scheduling, and results are delivered via a state of the art, HIPAA-compliant platform.
Onsite Medical and Clinical Resources
Services are delivered via highly trained and credentialed healthcare staff who administer sample collection and process results at our onsite lab.
Onsite Infrastructure and Logistics Deployment
Our turnkey solution is ready to rapidly deploy within 36 hours of receiving notification of a school testing requirement. Our staff handles all staffing recruitment and scheduling, equipment, location planning, and communication planning.
A Complete Range of Test Options
We are an accredited CLIA-waived laboratory and can offer a wide variety of FDA EUA authorized point of care antigen and molecular tests, with results in 15-30 minutes. We also offer PCR lab-based testing options with results in 24 hours.
Communication and Language Support
We have a full-time communications team that develops written materials and scripts for all our participant outreach and program promotion. Our technology platform can translate our services into over 100 languages.
Project Management
Project Management includes coordination with key stakeholders at our customers to arrange scheduling and logistics and to ensure that project goals and accountability are met.
Secure Reporting
Test results and population-level data are stored in a secure, HIPAA-compliant, HITRUST certified portal. Participants are notified via email and or text when results are available.
Scalable and Customized Infrastructure
We can scale our services to meet any size requirement, large or small, and offer the flexibility to have fixed, semi-permanent, mobile and/or virtual emergency response solutions.
At-Home Test Kits
We have supplied over 3,000,000 FDA EUA approved rapid COVID-19 OTC tests to states, hospitals, and private clients nationwide. We provide a robust reporting solution that allows individuals to self-report test results, or we can provide proctoring services for self-administration testing. Test kits can be shipped to our customers in bulk or directly to participant homes.
Our Emergency Response Customers:
Healthcare Staffing: Professionals at Your Service
Healthcare staffing is another service we provide to aid organizations. We employ a wide range of healthcare professionals from nurses to physicians, all trained to deliver exceptional patient care. With our healthcare staffing services, your organization can ensure that a qualified healthcare team is always at hand to provide the necessary care.
Our in-house team has developed a nationwide network of 25,000 experienced, credentialed healthcare professionals that are trained to follow strict clinical standards and protocols. Our staff can be quickly deployed to virtually any location in the U.S. in as little as 48 hours.
25,000 Healthcare Professionals Nationwide
We combine 25,000 trained healthcare professionals and rigorous protocols to rapidly deploy staff in a variety of healthcare functions.
Physician Assistants
Nurse Practitioners
Registered Nurses
Licensed Practical Nurses
Phlebotomists
EMT Personnel
Certified Nursing Assistants
Medical Assistants
We Service Everyone, Everywhere
We provide nationwide staffing services to a wide range of healthcare providers including health systems, private employers, federal government agencies, and our public health partners in state and local government.
Certified and Highly Trained
All of our healthcare professionals are trained under the guidance of our Chief Clinical Officer and Director of Regulatory Affairs and undergo a detailed licensure verification and reference checks.
Quick Turnaround Time
We specialize in rapid response and many requests can be filled within 24-48 hours.
The Ramp Health Advantage
At Ramp Health, we pride ourselves on providing personalized clinical services that suit the unique needs of each organization. We leverage our expertise and best practices developed from years of experience in the healthcare sector. Our clinical care extends to both acute care and ambulatory care facilities, ensuring comprehensive health coverage for your employees.
Read More
Whether it's management services, training programs, or patient care, we consistently strive for quality improvement. This is reflected in our use of state-of-the-art technology, rigorous training programs, and adherence to international healthcare standards. Our clinical services are designed not just to address immediate healthcare needs, but also to contribute to the long-term health of your employees and organization as a whole.
Moreover, we recognize the importance of family members in the health journey. Therefore, we offer programs to help them understand and manage the health conditions of their loved ones, fostering a supportive community for holistic health.
Ready to Elevate Your Organizational Health?
At Ramp Health, we are committed to delivering clinical services for organizations with excellence, professionalism, and compassion. If you want to transform your organization's health system, streamline your healthcare management services, or improve patient outcomes, don't hesitate to contact us.
Become a part of the Ramp Health family today. Experience the peace of mind that comes with knowing your staff's health is in capable hands. If you're already a member, you can log in to your account here. Explore more about our wellbeing services and learn how we can help shape a healthier future for your organization. Your journey to superior organizational health begins with Ramp Health.
Remember, in today's competitive landscape, ensuring the health of your employees is not just an added benefit; it's an essential part of your organizational success. Partner with Ramp Health today and bring quality, comprehensive clinical services to your organization.